Simple Picture Frame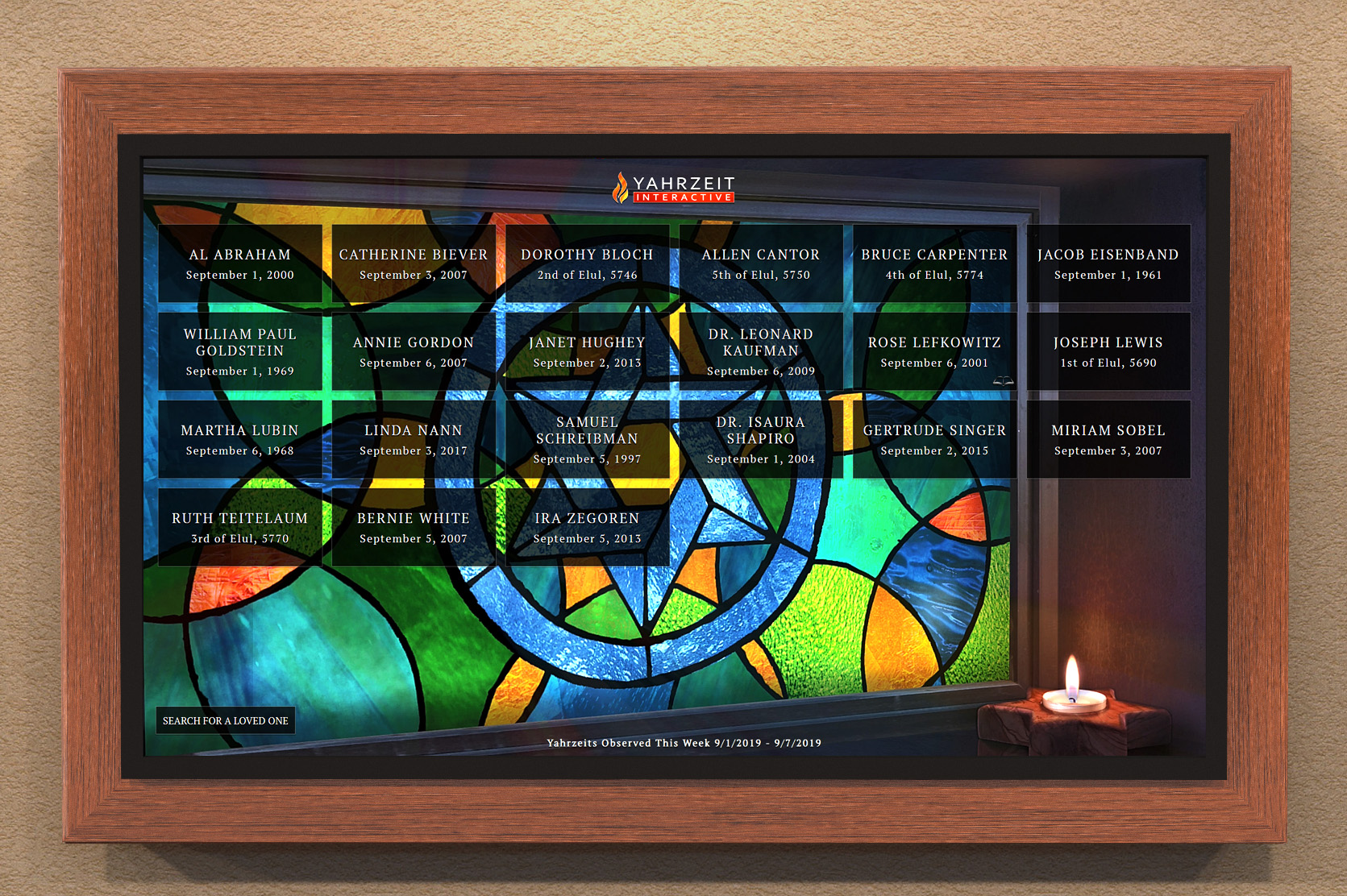 Our simple picture frame mounts to the wall and provides space for all the electronics and mounting hardware. Built from beautiful hardwoods - oak, walnut, alder, cherry - the memorial can be designed to match existing furniture pieces or to stand out on its own. The system is designed to be installed by 1 or 2 people.
Deluxe Picture Frame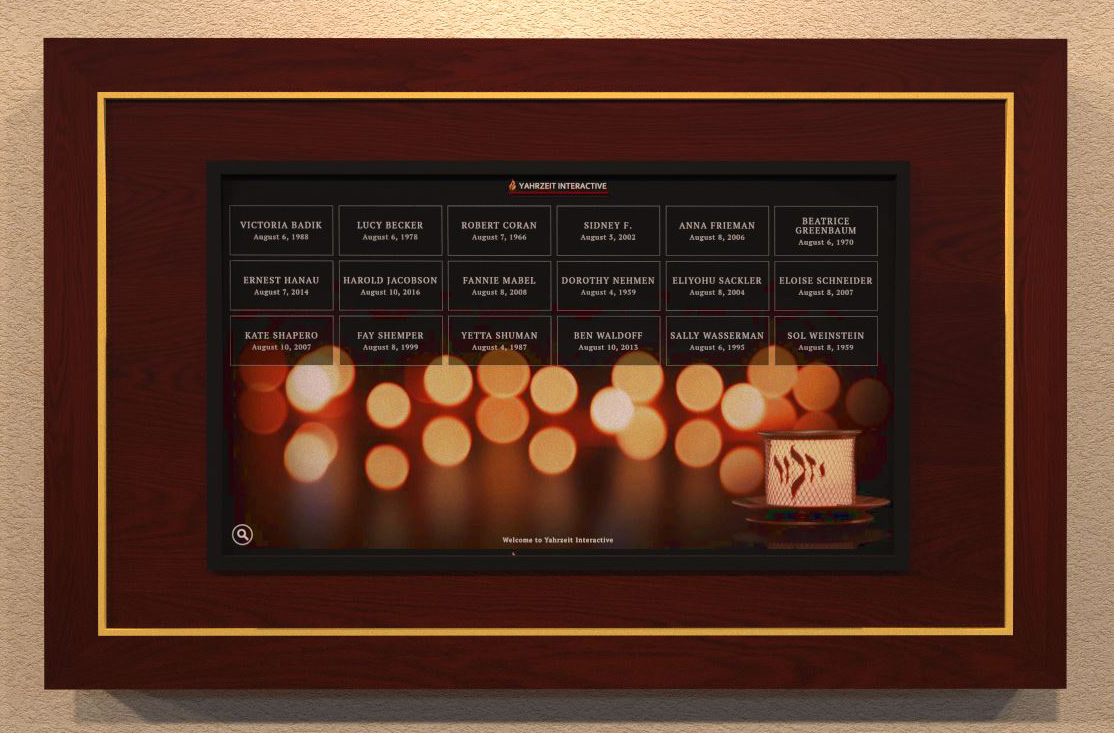 The deluxe picture frame expands upon the idea of a mounted piece of art and provides a gorgeous backdrop for the memorial. An inset of brass adds a beautiful architectural detail that elevates the frame in a simple, elegant way.
Elegant Memorial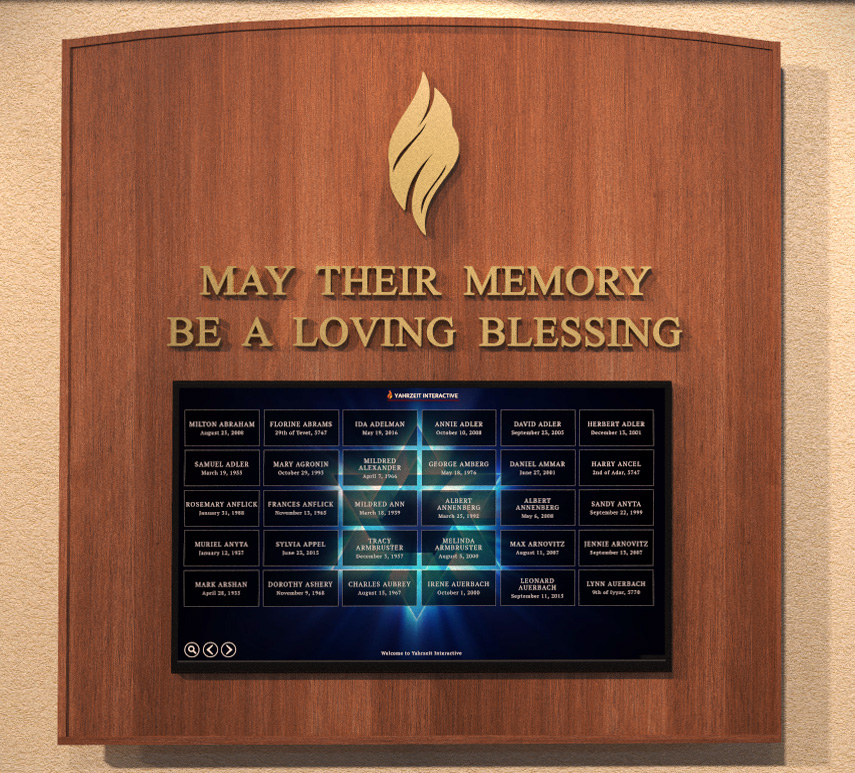 A Beautiful memorial including custom brass artwork and a gorgeous wooden finish. Built from real hardwoods and customized to match your existing space, this memorial is built to last for generations to come.
Custom Solutions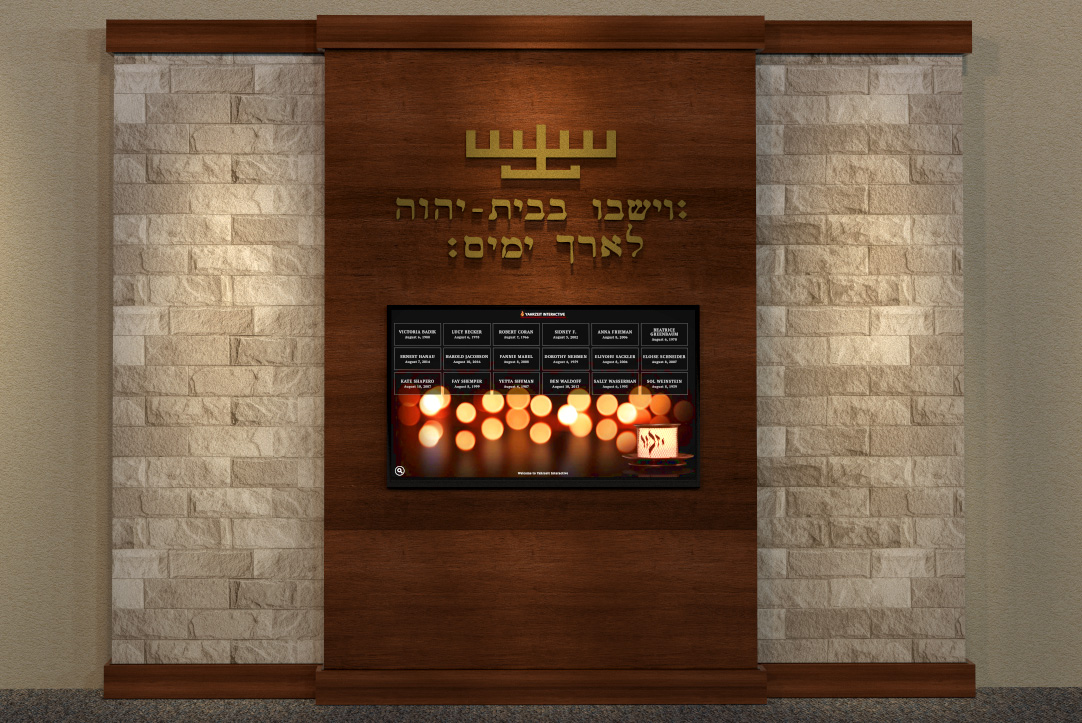 At Yahrzeit Interactive we love to do design work. Every synagogue is unique and finding that perfect custom solution for your installation inspires us to create beautiful, thoughtful memorial designs that compliments your building and elevates the memorial.