How Congregants Use The Yahrzeit Screen
The Y.I. touchscreen is designed so that even people who have never used it before will find it easy and intuitive. Its basic features are as follows:
The main screen automatically displays the names of all yahrzeits being observed that week.
Touching any name will bring up a unique memorial page for that person. If a small "book" icon appears by a name, it indicates that their memorial page has been personalized with a biography and photos.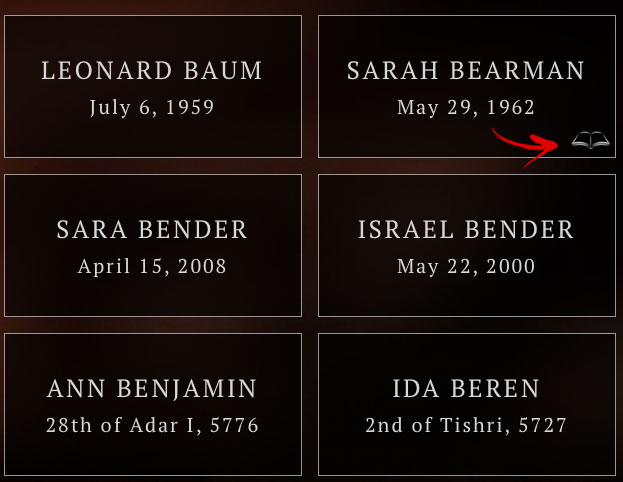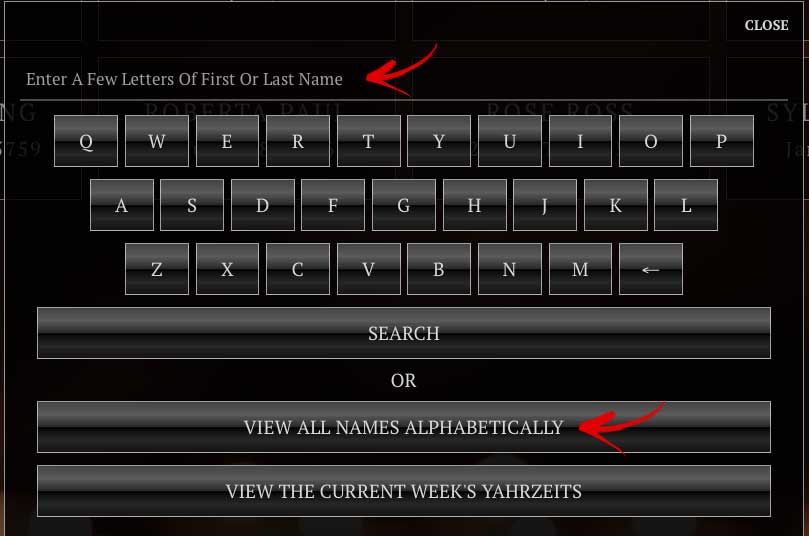 To find an individual not listed on the main screen, press the "Search" button in the lower left corner. Then search by one of two means:
1) Enter a few letters of the individual's first or last name and press the "Search" bar.
2) Press "View All Names Alphabetically", then use the arrow buttons to scroll through all the names in the archive.
When viewing a personal memorial page with several pictures or a long biography, scrolling down reveals the additional photos or text.
When finished viewing a memorial page, pressing the "close" button in the upper right corner will return the screen to its main page. If there is no input after a short while, the screen will return to the main page on its own.