IS AN INTERACTIVE DISPLAY "KOSHER?"
Today, most American Jews associate yahrzeit memorial with a wall filled with hundreds of names and small light bulbs. But the origins of the tradition actually go back to Talmudic times. Proverbs 20:27 says, "The human soul is the light of the Lord." In accordance with this, ancient Jews began lighting an oil lamp as they recited Kaddish. Over the ages, candles became the preferred method of creating illumination during the ritual. Then, in the 20th century, the tradition was re-envisioned again by the creation of "electronic yahrzeit walls." These new displays allowed a whole congregation to share in the beauty and solemnity of yahrzeit observance.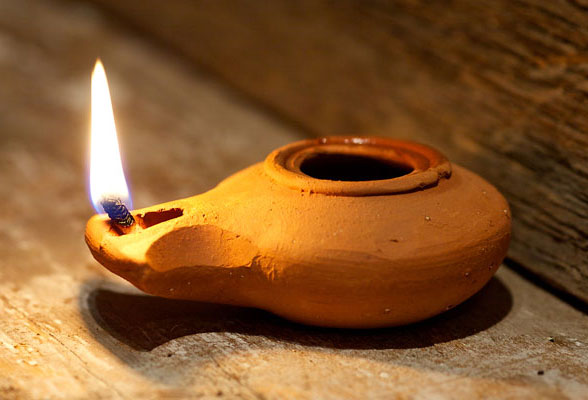 There is no Jewish law that specifies the lighting of an oil lamp, or a candle, or a light bulb. Yahrzeit memorial is a tradition that has always evolved with current technology. The purpose is simply to lovingly remember the anniversary of a loved one's passing. Therefore an elegant digital display that informs congregants of the anniversary of a death – and shares with them something about the 'light' that was that person's life – is a sacred and beautiful way to observe the yahrzeit practice.